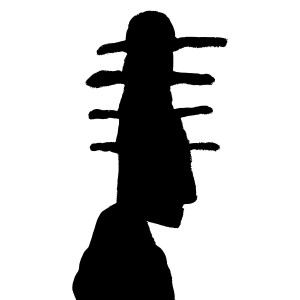 Omikron is the new LP by the Swedish instrumental band VED, released by Höga Nord Rekords.
On record VED combine programmed beats, samples and electronic sounds with acoustic drums, bass, guitars and organ into an unpredictable soundtrack with elements of surf guitar music, free jazz and art rock. Strong melodic themes share space with atmospheric field recordings and samples such as the voice of hypnotist Milton Erickson, a car formerly owned by the Swedish king being chased by police, and the sound of neurons in an anesthetized cat's brain.
OUT 25th of March!
________________________________________________________________
Omikron är instrumentalrockbandet VEDs nya LP, släppt på Höga Nord Rekords
På skiva kombinerar VED programmerade rytmer, samplingar och elektroniska ljud med akustiska trummor, bas, gitarrer och orglar, och skapar ett oförutsägbart soundtrack med element från surf, frijazz och artrock. Starka melodier delar utrymme med atmosfäriska field recordings och samplingar såsom hypnotisören Milton Ericksons röst, en bil tidigare ägd av Sveriges konung jagad av polisen, samt ljudet av neuroner i en nedsövd katthjärna.