New shows have been confimed for the approaching tour of Central Asia (and a few adjustments concerning some dates), se the new schedule below.
We'll be visiting the Guns n' Roses Pub in Almaty for an earlier gig before the late night show in Chukotka, good chances to listen to VED live in Almaty on the 1/5 – twice!
A second show in Bishkek has been added. At the Manas University, featuring the lovely Gulzada (check her out). Watch out Bishkek! Psychrock is coming your way!
And, we are happy to announce a rare show at the beautiful Iskander-kul Sanatorium in the Fann Mountains of Tajikistan. If you're in the neighbourhood, pop in and say hello. If you're not you can look at this picture below and listen to our newly released song.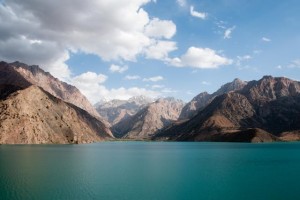 VED SWEEPING ACROSS CENTRAL ASIA
1/5 Guns n' Roses Pub, Almaty, Kazachstan
1/5 Chukotka, Almaty, Kazachstan
2/5 Artishock, Almaty, Kazachstan
3/5 Husta Live Festival, Bishkek, Kyrgyzstan
4/5 Manas University, Bishkek, Kyrgyzstan
7/5 Music school of Osh, Osh, Kyrgyzstan
8/5 Lenin Square, Osh, Kyrgyzstan
11/5 Ilkhom Rock Fest, Tashkent, Uzbekistan
12/5 Ilkhom Theatre, Tashkent, Uzbekistan
15/5 Iskander-kul Sanatorium, Tajikistan
17/5 Gurminj Museum, Dushanbe, Tajikistan
18/5 Dushanbe Ethno-Jazz Festival, Dushanbe, Tajikistan